Badger Class - Miss Haywood
A trip to Sudbury Hall as part of our 'Victorians' topic!
We really enjoyed learning more about The Victorians. The classroom experience was scary but interesting! Only one of us nearly got stuck up the chimney in the museum...
Greek Day
What a fun filled day! Have a look at photographs of us dressed up like Ancient Greeks, making head wreaths, learning a Greek dance, sampling (mostly) delicious Greek food and grape squashing with our bare feet!
(Click images to enlarge)
We had the opportunity to join two other local schools to 'singtogether'! The children sounded fantastic...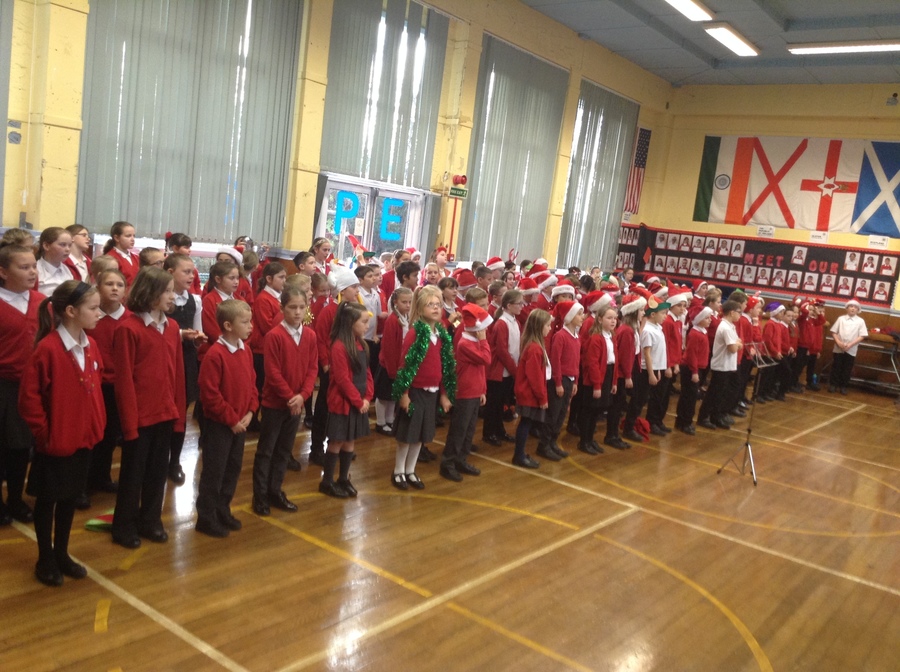 Children in Need
We had a great time decorating cakes to sell to raise money for Children in need! We also worked in teams to plan an imaginary fundraising event. The children were very creative!
We learnt 'heads, shoulders, knees and toes' in French!
We love reading for pleasure every Thursday!
Waste Less, Save More! Activity Week.
We enjoyed performing 'Light it up' at the summer fair!
What a fun day at Blakenhall Farm!
We had a fantastic time at the Open Centre in Derby! We visited the Mosque, the Mandir and the Gurdwara! Click an image to enlarge it.
Spanish with a special visitor from The Pingle School!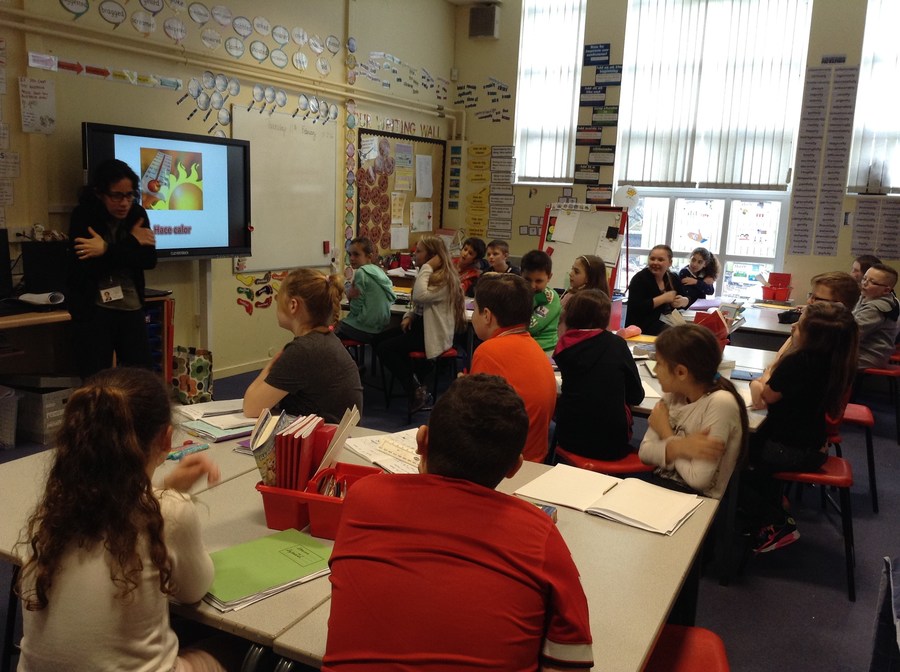 Decorating cakes for the Queen's Birthday!