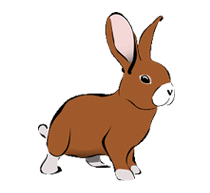 Year 1 Rabbit Class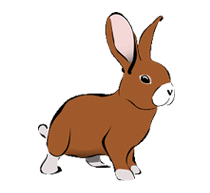 Class of 2022/2023
If you have any questions, or need any support with your child's learning, you can contact me on Class Dojo or via email at:
____________________________________________________________________
Autumn 1 – The Big Wide World
The children have settled well into Year 1 and have enjoyed learning all about the weather and how climates differ in hot and cold countries. We investigated using different weather equipment including thermometers, wind vanes and rain gauges; even having the chance to create a few for our learning garden.
We investigated rain by creating our own rain in a cup. It opened up lots of questioning about what happens when the clouds are too heavy with water droplets, and how it then falls as rain.
Let's Go Fly A Kite!
For our topic enrichment we spent a lovely afternoon flying the kites we made in Design and Technology. The children really enjoyed racing their kites against their friends! Afterwards, we evaluated the effectiveness of our kites and discussed what we may do differently next time.
____________________________________________________________________
Autumn 2 - All Creatures Great and Small
World Science Day
For World Science Day and as part of our topic enrichment we spent the afternoon investigating 'Whose Poo?'. We made observations of what we could see in the poo and tried to identify whether it came from a carnivore, herbivore or omnivore. We also had a look at how a polar bear can stay warm in a cold climate by creating our own version of insulation. The children were very excited!
Noah's Ark Living Things Workshop
To introduce our Autumn 2 science topic of animals, Year 1 Rabbits were lucky enough to have an animal workshop visit our class! This visit was great to support our learning of mammals, reptiles and birds. The children were very brave and had the chance to hold a meerkat, skunk, chinchilla, chameleon, tarantula and boa snake to name a few! Oh my!
____________________________________________________________________
Spring 1 – Terrific Toys!
For Spring 1 our history focused topic was on 'Terrific Toys'. We discussed and experienced a variety of toys new and old. We looked at the toys our parents and grandparents played with before comparing them to some of our favourite toys now. We even looked at pictures brought in from home of our parents as children!
In Design and Technology, we created our own moving toy cars by recycling some old egg boxes. We carefully measured our wooden dowels before using a saw to cut them to size. We carefully painted our cars and once they were done we had a go at playing with them together.
As part of our English topic this half term we focused on the text 'That Rabbit Belongs to Emily Brown' by Cressida Cowell. We loved learning this story and after innovating parts of the text, we invented our own losing tales. We also had a secret visit from Queen Gloriana who stole our own class bear! The children enjoyed creating 'Lost!' posters for our beloved teddy and putting them up around school to help find him.
Number Day 2023
For NSPCC Number Day the children cam to school wearing clothes with numbers on and played lots of fun number games!
____________________________________________________________________
Supporting your child's learning at home
Homework
Reading - Remember to read at least five times a week and complete the weekly reading homework tasks. Record all reading in your child's reading record. Reading books and records should be brought into school each day. On Friday, reading books are changed and children receive their Read 5, Hi 5 sticker on the chart for completing both parts of their reading homework.
Children will be given spellings to complete as homework through 'Spelling Shed'. Please support your child in learning these by accessing the assignments at home using their Spelling Shed logins. Year 1 spelling tests take place in the form of a hive game every Friday.
Maths - to support your child's maths learning in year 1, please practise an activity from the following list for 5-10 minutes, 5 days a week.
Counting to 100 forwards

Counting to 100 backwards

Counting in 2s

Counting in 10s

Counting in 5s
Your child should also have logins to access the following to support learning:
Purple Mash and TT Rockstars.
These have a variety of games and activities to support a range of learning opportunities.
For a list of useful sites and resources to support your child's learning at home please click here